Assortment
Food & Care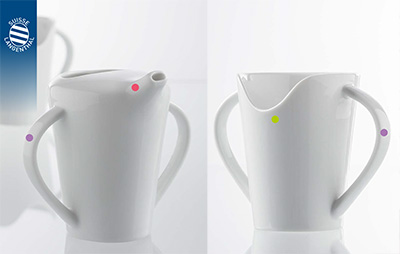 The need of high-quality and highly durable porcelain that meets all hygiene standards is by far not only the domain of restaurants. The specific environment of hospitals, spas or retirement homes also places high demands on dishes. Not only in terms of storage and handling when dispensing meals - equally important is the comfort of the final users themselves.
The Active range is intended not only for the elderly, but also for people with visual impairments or reduced motor skills (eg. due to a stroke). Specially designed to make the dining of the meals easier and more enjoyable - with the help of contrasting colors, plate stops, insulating partitions, specially shaped saucers and other details.
Of course, our offer also includes complete tablet systems for easy and fast food delivery, where you can rely on high-quality processing and perfect thermal insulation.